Do you remember THIS?

My camera, which I had for about 3 years, got stolen/lost. It took a while to recover, but I finally had it replaced.

It took 9 months, by the way. Mother-effer.

After talking about it with
carcinogenocide,
_flesh_within and Tony, it seemed like getting a digital SLR was the correct and economical choice for me. Okay, so maybe it's a little bit more time consuming, more difficult to bring around and more high maintenance. At the same time, I've never been so excited and attentive to taking pictures.

I still remember.
The flickering lights reflecting off the asphalt.
The early afternoon sun burning through my arms.
Beads of sweat bursting into puddles.
Pablo Francisco on a small screen.
Earphones that made me itch.

Shot after shot after inside that little shop. The salesman slacked his monkey-like jaw when he figured this was serious.

My wallet hurt. So badly.




Despite the new-found-poor-mode, there was damn near zero buyer's remorse. Shocking. I had other things pasted in my mind's eye. To summarize it: SHAZZOO!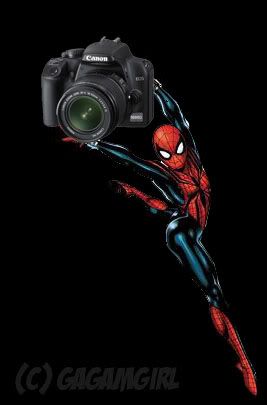 Just a few thoughts when it comes with its specifications:
The interface is simple and straight to the point. I've tried a Nikon on the same day and I was just baffled by it.

ISO runs up to 1600 so I can still capture images in low light without flash.

The plastic make and feel of it still makes me nervous. To be honest, I really don't feel it's very sturdy, but needless to say, you can't be too brutal holding something like that.

The kit lens is not very powerful, just half a notch better than the compact model I had owned previously. I'm just not loaded to upgrade. At least, not yet. It's something to explore in the long term.

What could have made it better were more focus (AF) points. This one has seven. I think the model that Tony owns (sorry man, I can't remember at the moment) has nine.

This might be just as powerful as a Powershot G12, but it's still better because getting an entry level SLR is still the economical choice. At least my wallet didn't drop down and die.

Photo quality is excellent though, like most if not all Canon cameras, whether it's a compact point and shoot model or a pro model SLR. You'd think Canon image processors are sophisticated alien technology. I keep the processing at a minimum because most of the time the images look better raw.

The best part about owning an SLR would be the flexibility. I can be really particular with how I want my photos to look and what areas I'd like to highlight. It's clever - you can get similar results in different ways, meaning possibilities to explore. It's an entry level model so there isn't much to expect versus other digital SLR makes and models. In a nutshell, I prefer it over a compact model because flexibility is a huge factor.

On a whole, I've had no regrets. I see a lot of potential in it and it's just been a step forward since then.

***

So, it happened in September, which is light years ago at this point. I have an external hard drive dedicated to the literally thousands of photographs I have taken since then. My footsteps are marked with the most mundane to the most bizarre pictures.

The two month timeline stuffed to the margin with it.

I've been selfish though by hoarding most of the pictures maybe I can get to reasons and whatnot later on in the future, but sharing is caring. Consider that an informal agreement ;) w(A)nky face.

After getting home and filling up the warranty, I sat on my bed and took the first few shots with it. They aren't spectacular, but they have as much sentimental value as baby shoes.



The alarm clock I've had since second year college. It gives me inner peace... and also a heart attack on a daily basis.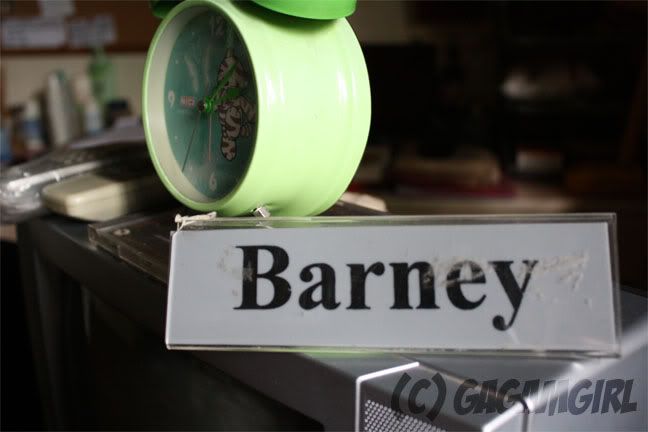 Something I stole borrowed claimed from the office.